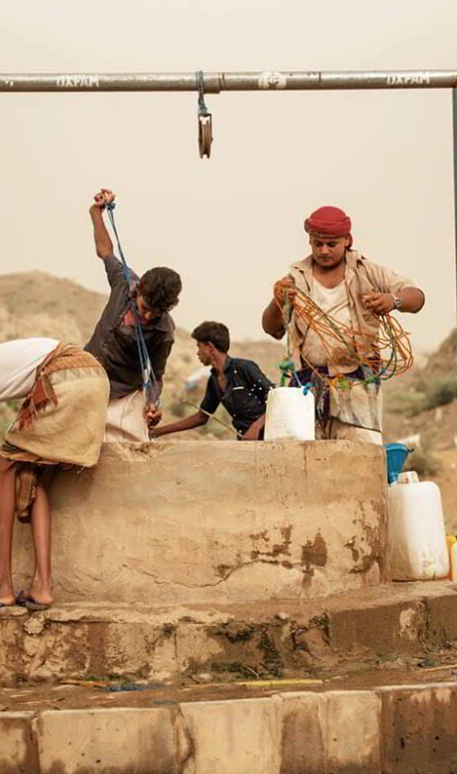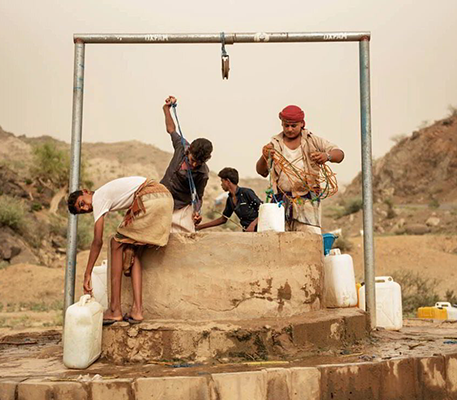 In Yemen, an estimated 17.8 million people lack clean water access, leaving less than a third of the total population with clean water. Due to which, impoverished families are always travelling in search of clean water to keep themselves hydrated. Furthermore, the displaced families affected by the conflict are always dehydrated due to seeking refuge in remote areas.
In order to fetch water, families and even children walk miles to have their needs met. In summers, when water is needed the most, these walks become life-threatening as they are prone to heat strokes and other heat-related problems.
A Simple Solution To Save Lives
Saba Relief's water programme aims to facilitate families of remote areas with water wells to keep them hydrated. By building a water well, hundreds of families can benefit from clean water access without having to travel miles and risking their lives. With your support, we aim to build as many water wells as possible.
For only £100, you could contribute to building a water well that will save hundreds of lives. The people of Yemen await your aid, so be generous.
Harness The Sun's Power To Quench Yemen's Thirst
As a dry region, Yemen's only hope of having clean water access is through water wells, or better yet, solar-powered water wells.
When a simple water well might help many families, a solar-powered water well helps more. By using the sun as a battery, a solar water well takes advantage of Yemen's dry and open landscape to maximise the benefits of providing water. In turn, thousands of families can be the beneficiaries of a single solar water well.
With a single donation of £3,500, you could save countless lives and serve hundreds of vulnerable families by quenching their thirst. Your support means the world to them, and is their only hope, so don't wait and donate today.