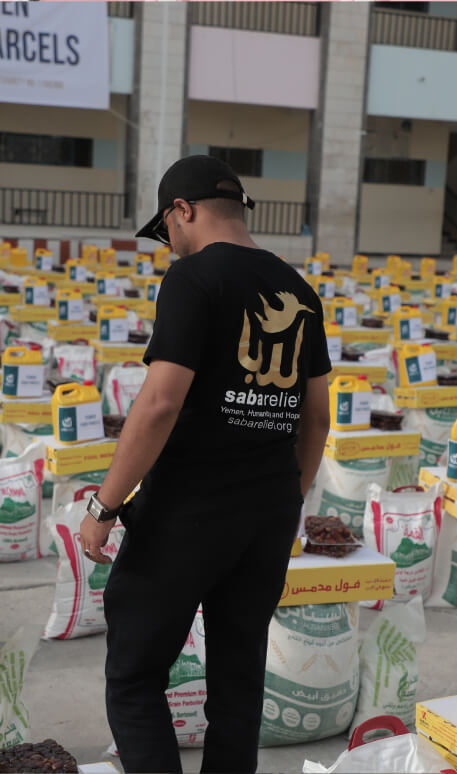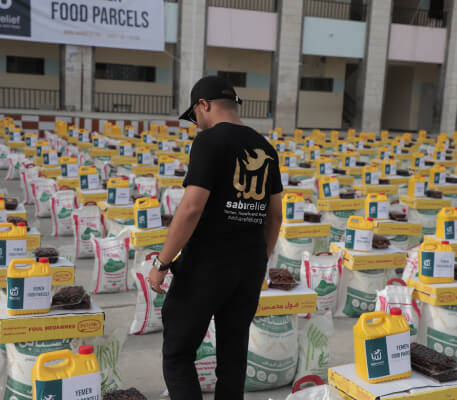 Without proper resources, nutritious meals, and consistent supply of food, no community can prosper. In Yemen, hunger and starvation surge at unprecedented levels that can lead to famine. More than 20 million people in Yemen are currently food insecure, including women and children, and are dire in need of humanitarian assistance.
Almost 2 million children are facing malnutrition and are prone to sickness and weakness. So far, thousands of lives have been lost to starvation. With food prices and inflation on the rise, the instability of their well-being depends on outside aid.
Saba Relief's Food Programme delivers food parcels to feed hungry families across the country. As we continue our mission of feeding those in need, your generosity and contributions can come a long way, making your continuous support crucial in these times of crisis.
Join hands with Saba Relief and help feed the deprived families and children. Donate now to save lives.
Over 20 Million People In Yemen Are Facing Acute Food Insecurity
Years of conflict & poverty have torn down Yemen's livelihood and economy, resulting in acute food insecurity and hunger. Hence, working towards Yemen's bright future, we must come together and help feed the hungry.
Their lives can see betterment, and our collective efforts can make that possible. They are waiting for our aid, they are waiting for us to make a difference.
For Only 40, You Can Feed A Starving Family For A Whole Month!
Vulnerable families & children in Yemen need our help. Our Food Parcels cover the basic requirements of needy families. Each parcel consists of a fair amount of flour, rice, sugar, beans and oil. So don't wait and donate today!