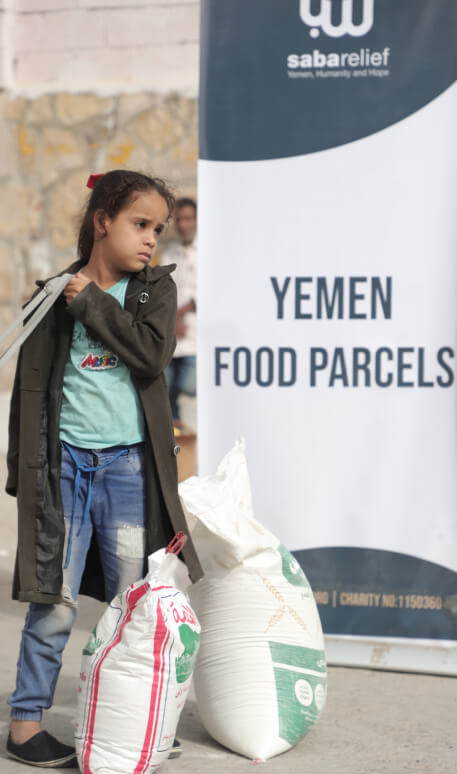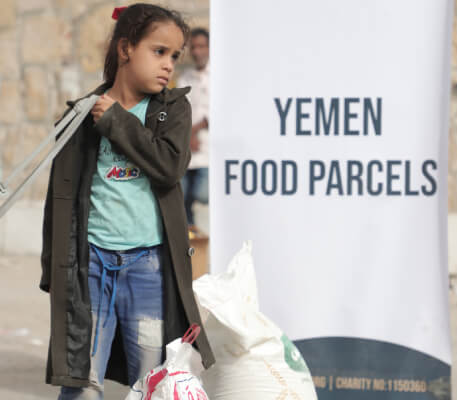 As a challenge affecting over 800 million people across the globe, hunger has led many impoverished communities over the brink of food insecurity and starvation. As a result, the tragic effects of food insecurity mean vulnerable families cannot even know when they can get their next meal from.
Imagine going hours and hours without a proper meal. Imagine surviving on scraps and hoping for a piece of bread to ease hunger. That's an average day in the lives of people in Yemen.
Many families and children in Yemen are food insecure due to a lack of resources, poverty, displacement, and many community-tearing challenges. Without proper food aid, their lives are at risk and can jeopardise the future of those suffering in many different ways.
Our Aim: Providing Nutritious Food & Healthy Meals
Saba Relief's Food Programme consists of many ways of feeding the needy. From Food Parcels, to sharing bread from our Charity Bakery, we facilitate hungry families across Yemen by feeding them in these times of crisis. Through your contributions and generosity, we aim to spread smiles and keep feeding those in need.
But we cannot do this alone, and need your aid. So let's join hands in saving vulnerable lives in Yemen by feeding those in need.
Our
Projects
Our Food Programme consists of two projects, Food Parcel and Charity Bakery. Both, with one aim, to feed food-insecure families and children in Yemen.
Food Parcel
With your support, we deliver food parcels to vulnerable families in Yemen to aid their survival. Your contributions help us feed the hungry, so do more by sharing your blessings.
Charity Bakery
Our Charity Bakery project delivers nutritious bread to food-deprived families in Yemen. With your help, we aim to facilitate more and more hungry families in the country.
So join hands with us today and help feed the deprived families and children. Donate now.