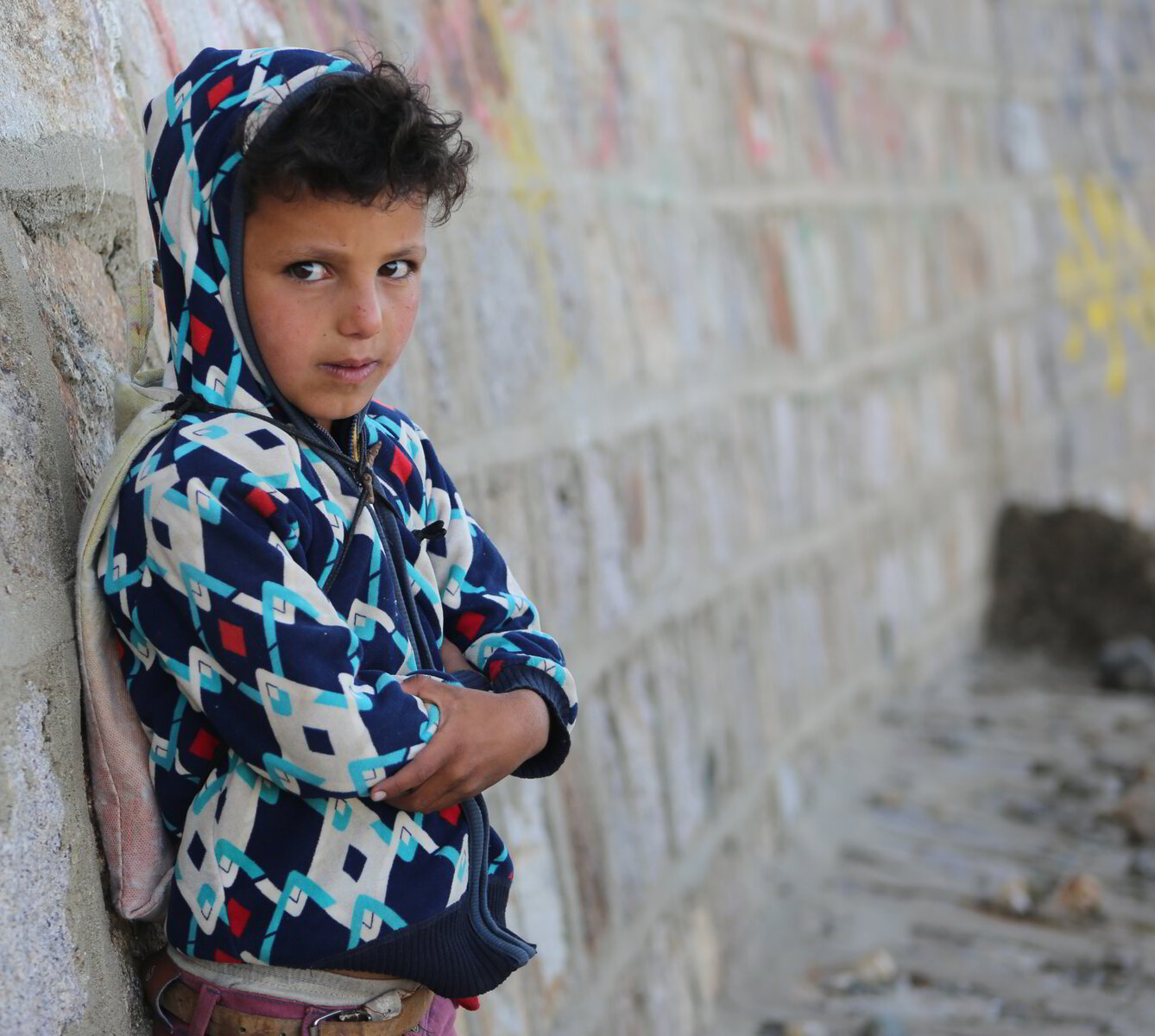 Children In Yemen Look Up To You
The constant conflict in Yemen has painted a gloomy picture for the children in the country. With over 13 million children struggling with the consequences in Yemen, the growing number of internally displaced children has become a serious concern. These innocent children have lost their childhood to displacement, despair, and the lack of resources for survival.
Today, Yemen is facing the largest humanitarian crisis in the world. With food insecurity, water poverty, and inaccessibility to education and healthcare plaguing the affectees in the country, there is little hope left for the future of these children. However, your generosity to a child in need can make the difference between life and death. Child sponsorship can support the basic needs of a vulnerable child. It can help them find their way out of poverty, trauma, and the heart-wrenching conditions they have experienced at a young age.
Join Saba Relief today to relieve their hardships. Join us to help them today!
Your Support Matters
Team Saba Relief is dedicated to the protection of Yemeni children. We provide care and support to as many children as we possibly can. Your generosity can help us extend shelter and nourishment to more vulnerable children. Make a difference with your generosity!
Your donations enable us to invest in the welfare of Yemeni children and to help them secure their future. We can work together to provide nourishment, healthcare, and education to internally displaced children and to ensure their survival. Today, contribute to the cause and protect them from child labour and marriage.
Our child sponsorship goes beyond just food and water. There are 2 million internally displaced children in Yemen alone who need your financial support to survive every day. Help them heal with your kindness today!
Orphan Sponsorship
Uplift the life of an orphan by sponsoring their needs with as little as £25 a month.
Family Sponsorship
Millions of vulnerable people in Yemen look up to you! Help a family achieve financial independence today.
Sponsorship Programme
Your contribution can make a noticeable difference in many lives across Yemen. Extend your generosity to the neediest today.