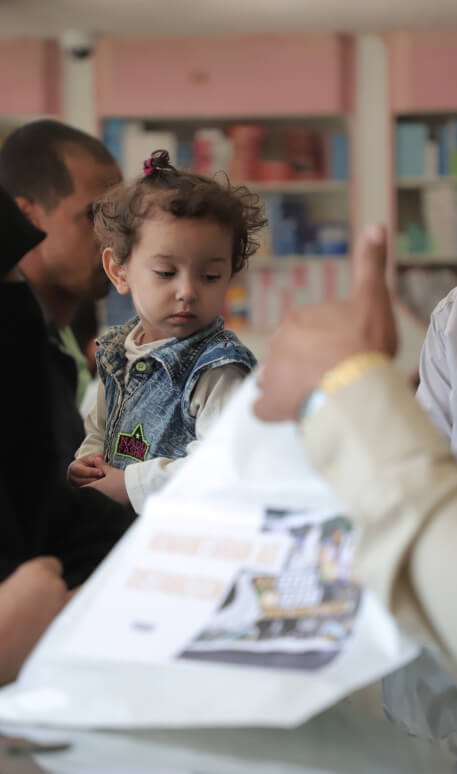 As Yemen suffers from a humanitarian crisis and deteriorating healthcare, only 36% of health services and 53% of health facilities that function correctly are available. Lack of health protection and access to quality health care has negatively affected both individuals and public health and economic growth and development.
Apart from economic unrest and conflicts, other factors such as food insecurity, COVID-19, other disease outbreaks, extreme weather, and natural disasters are also significant reasons for the Yemen crisis.
What Are Medical Vouchers? And How Do They Work?
Disrupted water and sanitation networks, the iniquity of nutrition, and an outrageous number of displaced people have increased the rapid spread of diseases among the masses. Moreover, the broken healthcare system cannot suppress dangerous illnesses, including cholera, diphtheria, measles, polio, and dengue.
Saba Relief has taken up the mission to enable medical care to vulnerable people in Yemen through the medical voucher project. These vouchers can help provide necessary healthcare services, including mass screening, home visits, and awareness sessions for poor and high-risk patients.
Help Someone From As Low As £25
With a £25 health voucher, you can provide aid to those who need it most in Yemen through a medical pack for a patient. A simple way to gain more blessings is by providing medical packs for 10 patients for only £250.
Your Assistance Can Save A Life!
Your generous support ensures aid and community health for numerous families who cannot access medical facilities and health services. Support more families suffering health issues through these vouchers. We continue to call on our generous donors to facilitate humanitarian access through Saba Relief so that we can protect civilians, health workers, patients, and healthcare facilities.