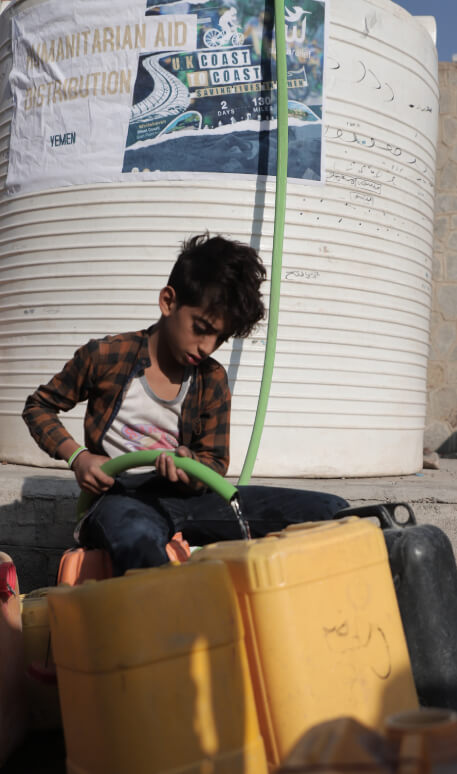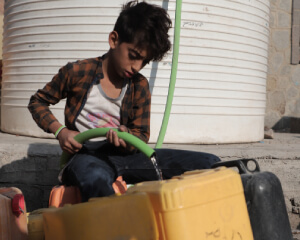 As a dry region prone to water scarcity, families in Yemen face some of the harshest challenges when it comes to their water needs. As a result, the only way of getting their daily water is by travelling for miles. Furthermore, the displaced families affected by the conflict face increased challenges due to seeking refuge in remote areas.
Without clean water to drink, dehydration forces vulnerable children to drink unsafe water, leaving them prone to water-borne diseases like cholera. As a result, Yemen has faced over 1.9 million cases related to cholera. Clean drinking water is their right, like every other human being, and they must be accommodated by any means necessary.
Save A Family From Dehydration
Saba Relief's water programme delivers family water tanks to needy families in dire need of aid. For a one-off donation of £120, you can provide water refills for families for an entire year. We urge you gently to follow the example of our beloved Prophet Mohammed (ﷺ) by helping a family in Yemen refill their water containers today.
Your kindness is their only hope of surviving the miserable conditions of the conflict-torn country. Be their beacon of hope in this hour of need and attain the rewards of saving a life.