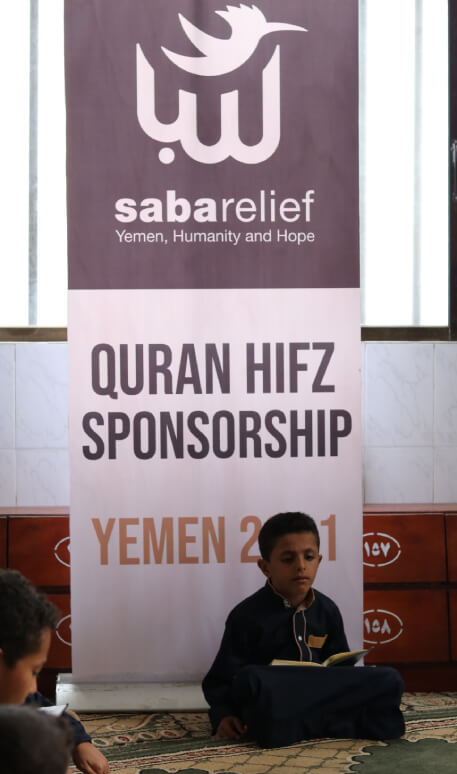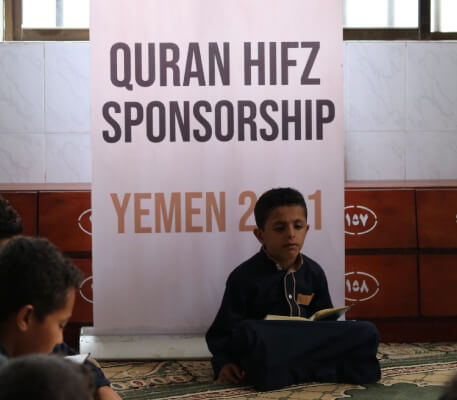 Children in Yemen Can't Access Islamic Education
For thousands of children in Yemen living amidst poverty, it is challenging to receive essential Qur'anic education, which is compulsory as a Muslim. As a result, they have either limited or no access to learning about the teachings of their faith. Due to this, they are forced to abandon their education and compelled to work to support their families.
Saba Relief Aims To Promote Qur'anic Education
About 80% of the population in Yemen relies on outside support to live sufficiently in their own country. Among these people, thousands of vulnerable children are forced to face the consequences of disaster and famine.
Saba Relief relies on your generosity and kindness to provide basic Quranic education to innocent children in Yemen. With your compassion, we can make these children learn the basics of their faith and sponsor their education.
"The best among you are those who learn the Qur'an and teach it to others."
— Prophet Muhammed
By Donating Only £120, You Help A Child Receive Quranic Studies For a Year
Saba Relief has taken it upon itself to support underprivileged children's education. We are offering Qur'anic education by sponsoring a student for the whole year. Our goal is to provide those in need an opportunity to learn, memorise and understand the Holy Qur'an from basic to advanced.
Our sponsorship scheme fulfils the education cost of one child paid by a single donor. Moreover, since it is common for a child to take several years to complete their Qur'anic studies, we provide the donor with regular feedback to see how their sponsored child is progressing.
Sponsor a Qur'an Student and Help Them Become a Hafiz
Children in Yemen have been mercilessly pulled into the havoc created by disaster and conflict. These innocent lives deserve a much better future that only we can give them.
Your donations to Saba Relief will enable these children to create a better future for themselves by supporting their education.
The Qur'an is the light of life for those who believe. Preserve the faith of generations to come by promoting Quranic teachings among the children of today.
We persevere through the hardships of life through hope and faith. Give hope to those who deserve it the most by donating to our Qur'an Sponsorship programme.
Saba Relief is committed to transforming lives for a better future in Yemen. Help us protect and teach vulnerable children and strengthen their faith.